The ENS202EXT does not originally have a repeater mode and will require a specific firmware upgrade to version 1.5.33.
Here is how to set up the ENS202EXT as a repeater.
Log in to the ENS202EXT web interface.
Click on Operation Mode to configure the System Properties. Select Repeater and then click Save and Apply

Click on Wireless Network and click on the Site Survey button to find the network you want to "repeat".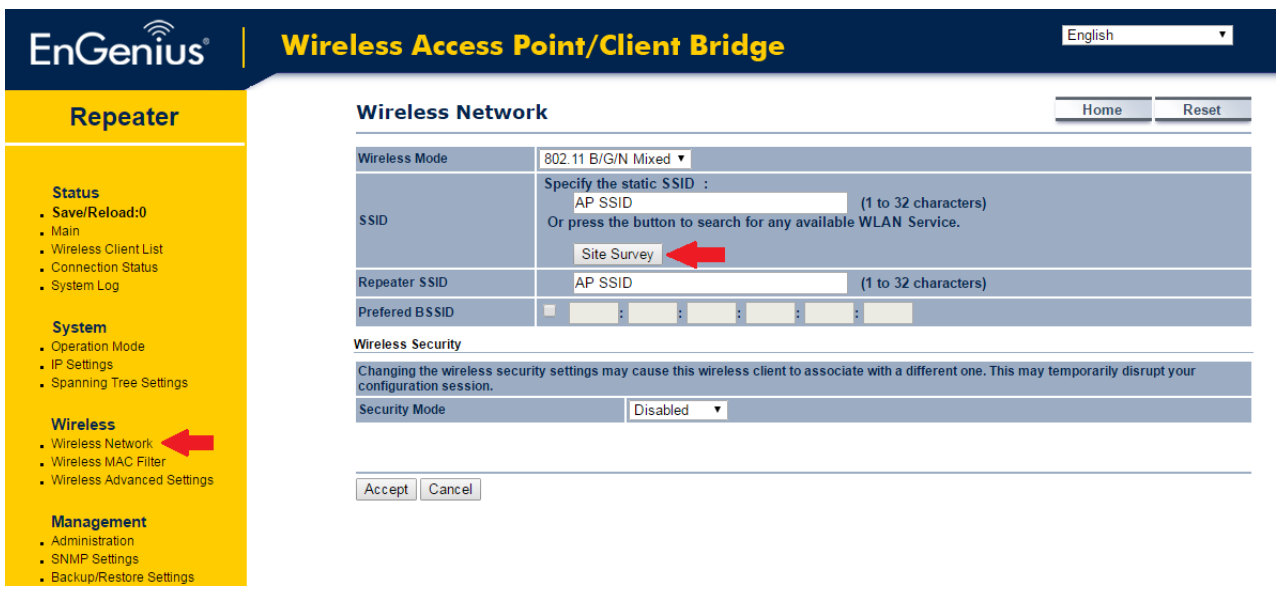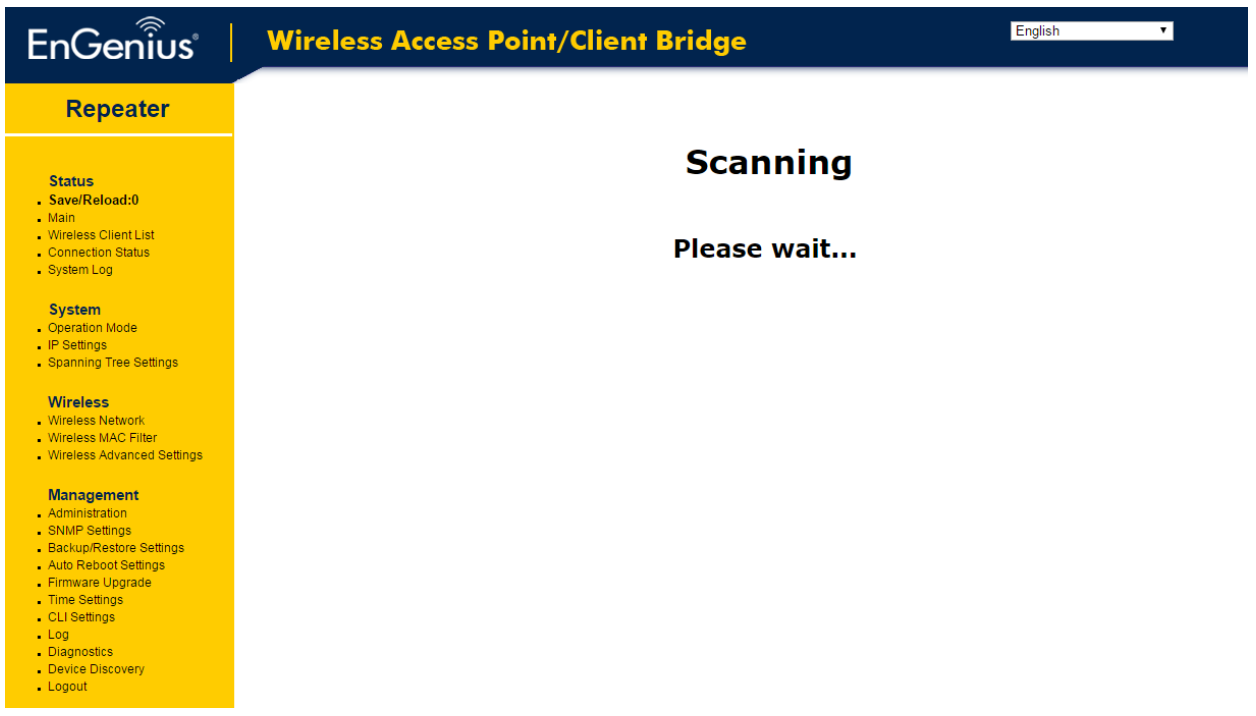 In the result of the Site Survey, find the SSID of the network and click on the BSSID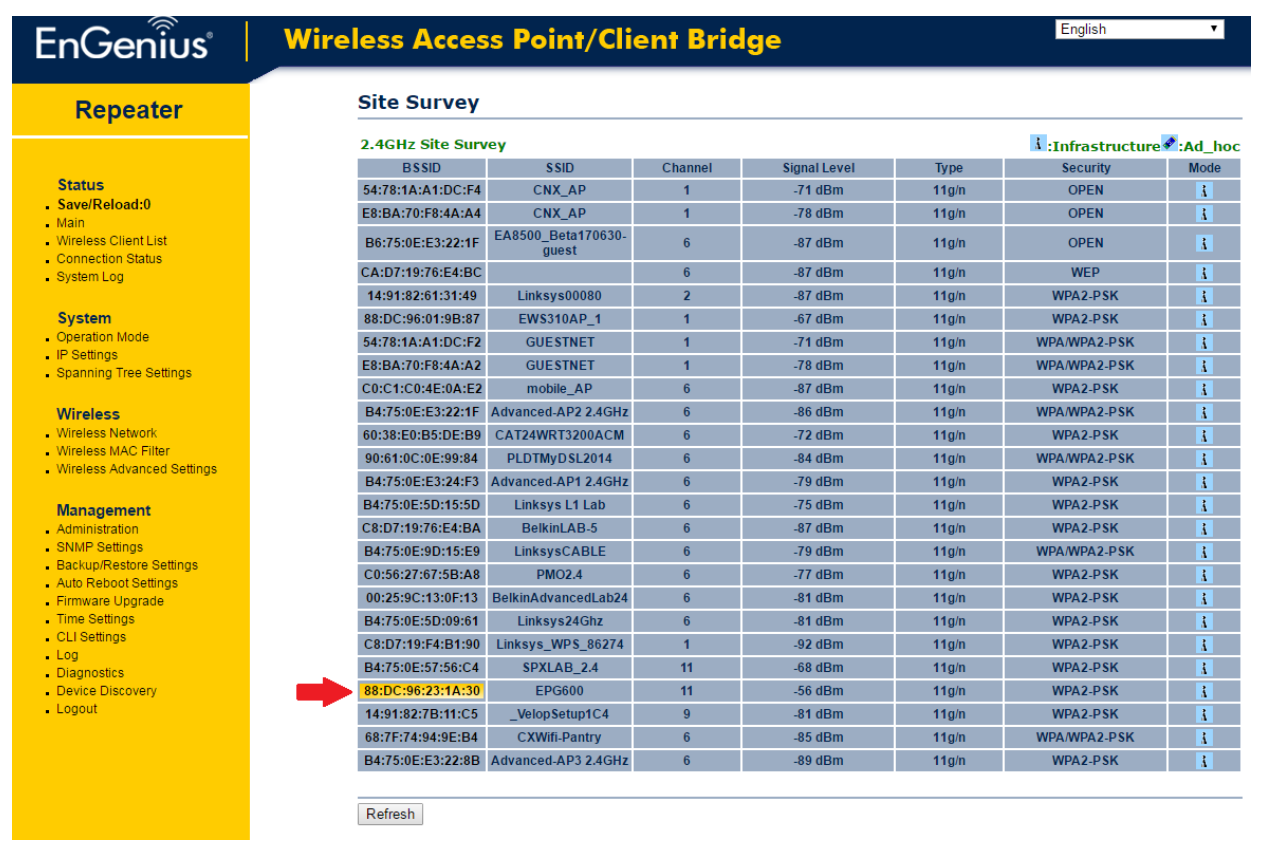 Enter the network password again and click OK.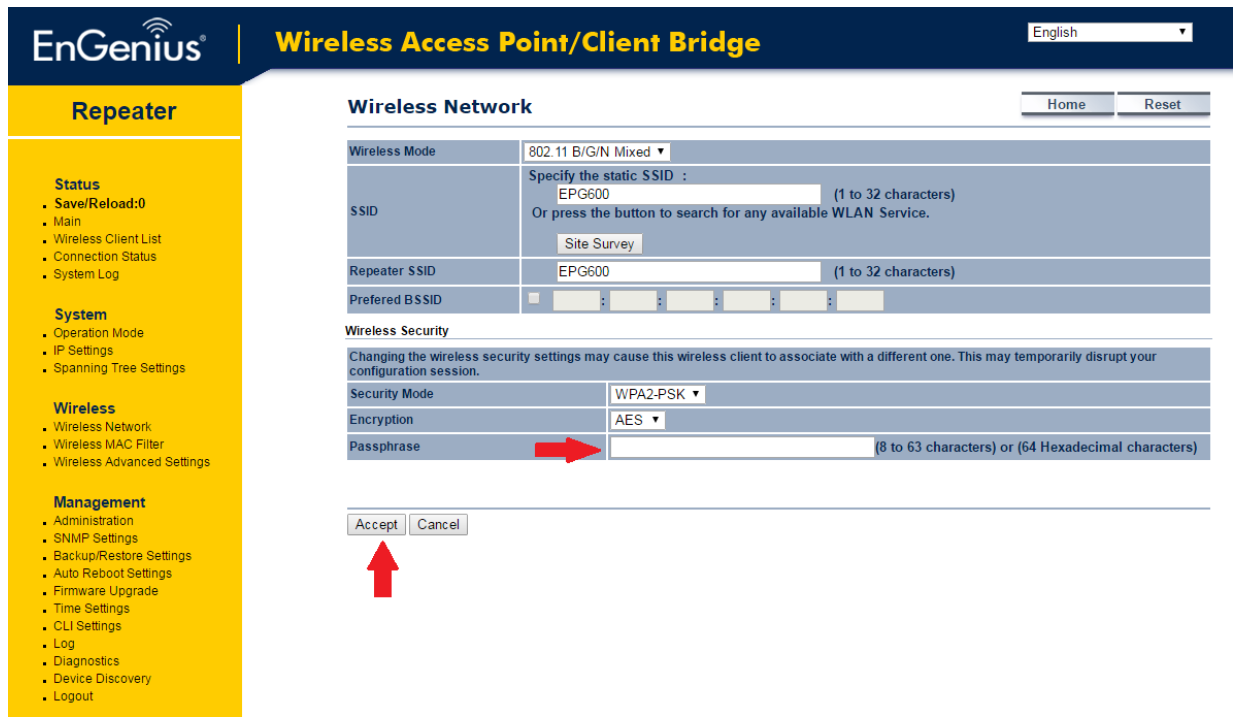 Once the above steps have been executed, click Save / Reload to view and review the changes you have made and click Save and Apply to save the settings permanently.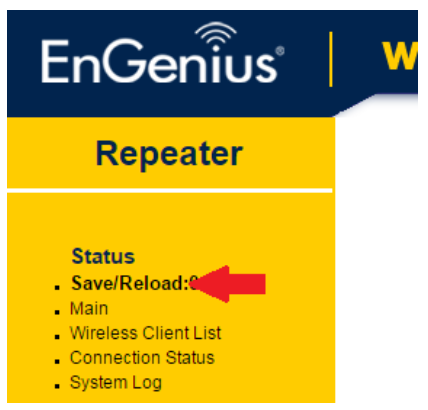 Original article available at: https://www.engeniusnetworks.eu/faq-question/can-the-ens202ext-be-set-up-as-a-repeater