To reset these cameras:
IPCV229-2OIIPCV229-3OIIPCV246-3OIIPDM241-3OIIPDM255-3OI
You have to use the software that incorporates the "Device Manager" (that later when it is executed is named "IPCManager"), go to the last tab ("Advanced"), select the camera and use the function "Restore" or "Restore user" (depending on whether you want to reset all the configuration, or just the user).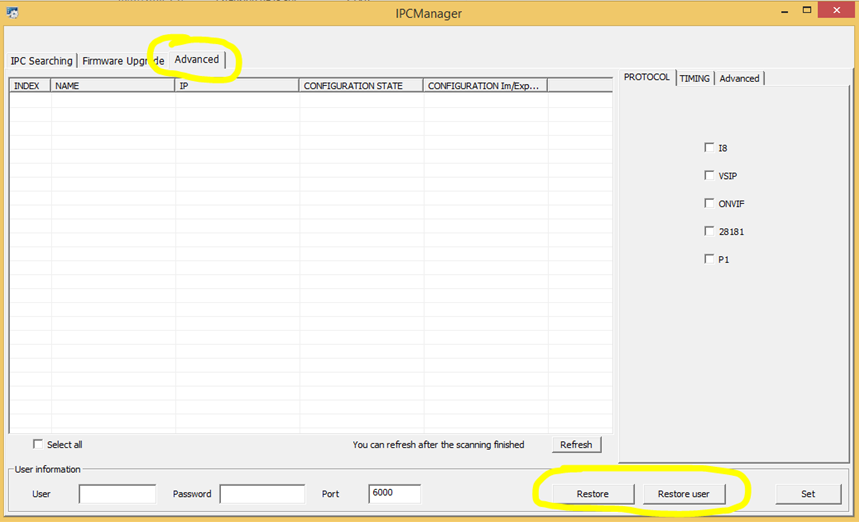 If it doesn't work or that model doesn't have a recovery option, you need to contact our SAT. Prepare all the cameras that have connection, install Anydesk and call us to assist you remotely.